Who needs GSS when you have ezbuy 65eday?! After the huge success from the previous three years, 65eday is back for the 4th year running! This time round, the shopping affair will be even BIGGER & BETTER so brace yourselves for the largest global super sales event of the year! (Don't say we never warn you hor)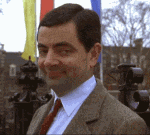 Offering up to 90% off on millions of products from tons of sellers and across all our marketplaces – China, USA, Singapore, Taiwan and Korea, we guarantee you massive savings! Think this is too good to be true? Read on to find out more!
Why Shop 65eday?
Before we reveal all the exciting activities and promotions we have installed for you, here's a brief introduction of 65eday.
ezbuy is a home-grown company with humble beginnings. Founded in 2010 by a group of aspiring entrepreneurs with a simple mindset of bringing quality products to you in the most convenient way. In the blink of an eye, we went on to become a game changer of online shopping in Singapore.
So how did "65eday" come about? 1965 is the year where our country gained independence, and "65" is the prefix of Singapore. As for "eday", it is a representative of us being the country's largest e-commerce platform. (*cue the applause*)
65eday was introduced with the aim of not just commemorating where we started, but also to create the biggest and craziest global online shopping event that you, our loyal customers, can look forward to.
In response to this occasion, Wendy Liu – Co-founder and CEO of ezbuy Singapore shared, "We like to think of 65eday as Singapore's version of the 11-11 sales, brought to life by more than 10,000 merchants across the globe. This is our way of thanking Singaporeans for giving us the valuable opportunity to shape the e-commerce industry in Singapore, and to our loyal shoppers for their boundless support over the years."
Past 65eday Success
Over the years we have celebrated 65eday with Free Shipping, various cash vouchers & giveaways for everyone.
Last year, we made huge waves with the launch of – Friends Deal, Singapore's first and only social shopping channel.  Enabling you and like-minded friends to purchase products way below retail prices! Thus, a win-win situation for all as you save, your friends save, everybody saves! 😊
And thanks to your continuous support, the highly popular Friends Deal has since become an ongoing, daily social activity on our global shopping platform, available exclusively on our ezbuy mobile app.
Likewise this year, expect even more irresistible activities and promotions as we celebrate this big event together!
What You Can Expect This 65eday
As a Global Shopping Platform, we are constantly expanding our marketplaces to make shopping globally easy for you and bring global products to your doorstep. Hence, this 65eday we are pleased to announce a new addition & launch of…..  *drum roll please*
🍣🗼🇯🇵 JAPAN MARKETPLACE ! 🇯🇵🌸🗻
Fancy some Tokyo Banana as high tea snacks? Leave the hassles to us! You asked for it and we will bring it right to you! 😊 As our Japan Marketplace is still in beta mode, but do stay tuned for more updates! (and of course, more discounts!)
New USA Shipping!
In addition to this great news, we have also implemented a new shipping option for our USA Marketplace. Our standard shipping method is $3.99 for every 500g, and the chargeable weight is either actual or volumetric weight ( whichever is greater).
Now, with the new USA Economy Air shipment, chargeable weight will be based on actual weight instead! Ensuring you get more savings if your parcel is high volume but low in weight.
Dollar Deals? 
Anyone remember the promotion held back in April, where everything was at a low cost of just $1, $3, and $5? On top of the cheap prices, we even offered Free Shipping AND Free Agent Fee? (very shiok hor!) Were you one of the many shoppers who went crazy shopping but still managed to stay within budget for all your wants and needs? Yes, we are bringing back the highly-favored DOLLAR SALES this 65eday! Of course, you'll get to enjoy $0 Shipping and $0 Agent Fee again for this exclusive promotion!
Think we only have this much to offer? We are not done with it yet!
More Promotions & Hot Deals to Grab!
We are always going all out to let you enjoy massive savings, just because we know you love it. 😉 Do look out for all the other key activities that we have planned for you! First off, what's a party without cash vouchers? Just complete our Super 65eday Quiz and get rewarded with $300 Cash Off Vouchers instantly! Sumpah, we are not lying, it's as simple as that.
>> Start Your Quiz Now & Get $300 Vouchers!
You know what's that one word that shopaholics love the most? "FREE!" This 65eday, enjoy FREE Shipping with NO minimum purchase! That's not all! In addition to the $0 Shipping Fee, you get to enjoy FREE Agent Fee too! Simply participate in our Share & Unlock Challenge to get the best savings! We help you to save more so that you can spend more on getting everything on your wishlist!
To keep the party going, we have other key activities such as Global Super Box and Super Flash Deals, where you get to purchase super worth-it items at an unbelievably low price! Trust us, you don't want to miss this. We slashed the prices just for you so stay tuned for it!

>> Over 2,000 Super Flash Deals!
There will be so much more going on this 65eday, but we can't share everything just yet and ruin the big surprise! Feeling excited already? Set your alarm and get yourself ready! You snooze, you lose!