Did you know that 11.11 was originally an occasion celebrated by single University students in China?
Instead of lamenting about being partner-less, students embrace singlehood by buying themselves gifts. Today, this "Anti-Valentine's Day" has become the world's largest annual shopping festival participated by many international brands around the globe! 
If you are guilty of clicking the "add to cart" button without checking out, take this opportunity to treat yo'self because the wait is finally over!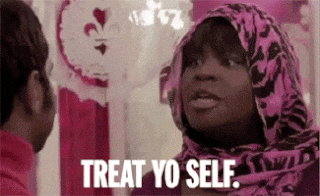 (giphy.com)
Starting as early as 1st Nov leading up to 11th Nov, you can expect exciting activities, deals with unbelievable prices and massive promotions (up to 90% off) lined up for you at ezbuy's 11.11 Super Savers Carnival. Here's an overview:
11:11 Games & Activities
Almost like a real-life Carnival, except you get to participate for FREE and still win prizes, this is the time to try your luck without embarrassing yourself in front of a crowd of curious onlookers.
*Tip: Be the Kan Cheong Spider and participate in ALL our 11.11 activities because…. the prizes are very very attractive.
11.11 Super Saver Carnival Flash deals
Let's admit that we are all super stoked for this!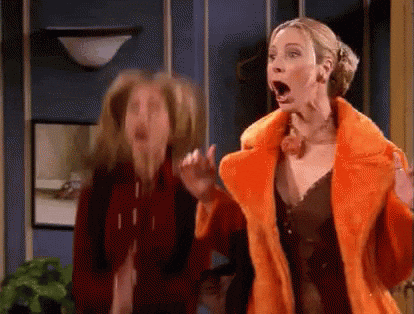 (giphy.com)
The 11.11 Shopping Festival would not be complete without Flash Deals going at crazily-low, mind-blowing prices. These heavily discounted items, however, have limited quantities so make sure your wifi signal is stable strong enough to snag them before they are gone in a blink of an eye!
Here's a preview of some of our 11.11 Flash Deals:
*Do note that Flash Deals will only be available on specific dates and time so head over to our 11.11 Super Savers Carnival to find out more!
Why shop at ezbuy on 11.11?
1) Lowest Shipping Fee
Have you ever been baffled about how your order for a small item could end up with hefty shipping costs? At ezbuy, we offer upfront shipping rates that are as low as $0.60/500g. Also, we provide the flexibility to choose from Air shipment for small, time-sensitive items and Sea Shipment for bulky items such as furniture.
Refer to the table below for the complete cost breakdown.
Psst! What is 11.11 without special shipping rates right? 😏 Here are the dates that you should take note of:
4th – 6th Nov – Free Shipping Zones
Enjoy FREE SHIPPING for over 10,000 products regardless of weight and size within these zones.
7th – 10th Nov – Free Agent Fee + 15% Off Shipping
Don't be disappointed if the item you have been eyeing for is not within the Free Shipping Zones because you can also enjoy 15% Off Shipping, accompanied by Free Agent Fee!
11th (0000) – 11th (0900) Nov – Free Agent Fee + 30% Off Shipping
Exclusive for 9 hours only from 12 am to 9 am, shop at ezbuy for Free Agent Fee & 30% Off Shipping 😱 Double the shipping discount, double the happiness! Sleep is for the weak during 11,11 so remember to mark this date & time down ah!
11th (0901) – 11 (2359) Nov – Free Agent Fee + 15% Off Shipping
For those who aren't night owls, don't worry! You can still enjoy Free Agent Fee & 15% Off Shipping. Of course, we do have other vouchers available during this special day so remember to participate in all our 11.11 games and activities and grab as many vouchers as you can to maximize savings!
2) $2.99 Flat Shipping
Not a prime member yet? Well, you're in for a treat this 11.11!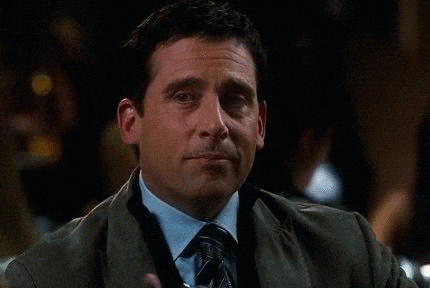 (giphy.com)
It is no doubt that most customers would associate Prime membership with Unlimited Shipping at $2.99 regardless of weight, size, and quantity. However, that is not all and there are more perks that should not be missed.
Here's a summary:

11.11 Prime Rebate Early Bird Specials
Good news! Between 4th – 6th Nov,  you can get up to $40 Cash Rebate when you join or renew Prime membership. In addition, we are also giving $5 Prime Cashback Ticket as well as a Mystery Carnival Voucher. We promise you this is definitely a good steal!
Find out how you can save more with Prime here
In a dilemma because you are unsure which plan is suitable for you? Here's a table to compare the plans best catered to your needs!
3) Easy communication
Language barrier is one of the #firstworldproblems when it comes to navigating around Chinese websites. It can be challenging especially for Non-Chinese speakers and even those who are not proficient in Mandarin.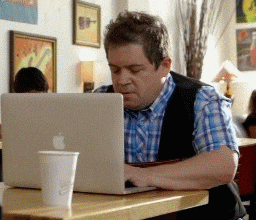 (giphy.com)
At ezbuy, our customer service officers will liaise with China Merchants directly on your behalf, including special requests for your orders. Product descriptions and reviews are also stated in English to enhance customers' shopping experience so what's there to not like about this value-added service?
4) Inspection, Repacking & Consolidation
Before shipment, all orders will be inspected for any wrong orders/damages before consolidating and repacking.
Fun fact: Your orders are repacked in the most economical way possible to help you save shipping costs! Repacking helps to eliminate extra spaces and assemble all orders into one single parcel to prevent missing orders during the shipping process.
Now that we have given you a sneak peek of our 11.11 Super Savers Carnival, it's time to share with you some tips to save more money!
Shoutout to our shopping kakis who own the following credit cards, remember to stack these codes with your 11.11 vouchers because these cards will offer more discounts and more savings (especially during 11.11 Shopping Festival)!
Click on "More" on the image below to find reveal codes!
Last but not least……. 🥁 *Drum roll* 🥁
.
.
.
If you haven't created an ezbuy account, here's an EXCLUSIVE Coupon Code for you! There isn't a better time-of-the-year to shop so why not start at ezbuy? 🥰
That's all folks! Remember to share this article and stay tuned for more surprises as we unveil the craziest sale of the year. Good luck and have fun at ezbuy's 11.11 Super Saver Carnival!