Lifestyle
How To Be An Ultimate Instagrammer: 5 Tips To Gain More Followers
Aiming to be the ultimate Instagrammer or influencer? While the recent Faves Asia debacle may have cast a negative spotlight on influencers, the influencer industry is still going strong and is not likely to fold anytime soon.
Perhaps you don't aspire to be a full-time influencer, you're just looking for ways to gain more Instagram followers. Then this guide will come in handy for you!
Make your Instagram account more visible
Open up your account. Enable it for public viewing. Don't make it private. The first step to gaining more Instagram followers and getting more views would be to make your Instagram account more visible. If you have a blog, embed your Instagram photos as a widget on your blog and/or in your blog posts itself. Follow people, like and comment on their photos to increase your overall visibility on Instagram.
Lifestyle blogger-cum-influencer, Phylicia (@phyliciamae), has three pointers she adheres to when it comes to getting more followers. One thing for sure is that this does not happen overnight. She puts in effort to understand her target audience to know what they are interested in to create relevant content such as posting photos on beauty, makeup, food, #ootd pictures, interesting events and sharing good deals with her followers. Lastly, she interacts with her followers by liking and commenting on their posts, and also replies to Direct Messages on her Instagram mailbox.
Post photographs of clear quality
The key to creating good quality content is to choose good quality photographs to post. We all know that every picture we see on Instagram has gone through a thorough editing process. Use a good mobile photo editing app such as VSCO Cam to enhance your photos.
When asked, Phylicia shared that there are a number of apps that she uses but the ones she usually relies on are Mei Tu Xiu Xiu, Adobe Lightroom, Afterlight and Facetune.  She uses Mei Tu Xiu Xiu to beautify her photos. "Pretty much everyone knows this is the go-to app," she said. For more complex, intricate editing especially when it comes to getting the right colours and tones, she turns to Adobe Lightroom. The tech-savvy blogger also creates her own custom filters using Afterlight to ensure that her feed has the same colour scheme throughout. "Facetune is a lesser-known app and it's pretty awesome! I use it to smoothen out surfaces, whiten a dark or weirdly coloured background. [It] makes the image more visually appealing and aesthetically pleasing too."
Write good captions
Along with photographs of good quality, witty or insightful captions will also help you to gain likes and get you more followers. So, take your time to craft good captions. People do not only look at the photographs – they also appreciate a good caption!
If the art of crafting captions eludes you, try incorporating relatable quotes. Experiment using emoji to caption your photographs too. However, do not always use quotes or emoji to caption your photos all the time as that may bore your followers. The trick is to come up with short, simple and relatable captions.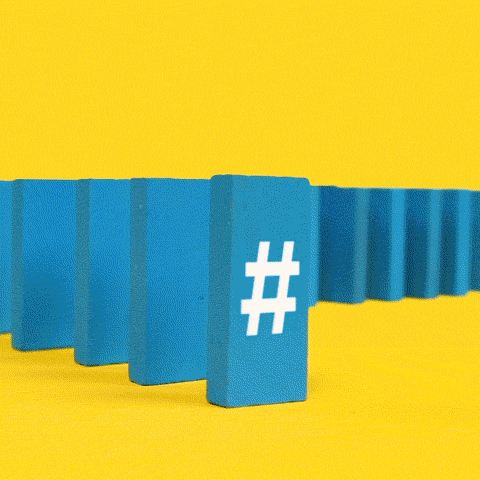 Use hashtags
For those who are not familiar with social media, hashtags may look gibberish with a hash (#) sign in front of words conjoined together without any spacing in between. A hashtag is a type of metadata tag used on social network and microblogging services, making it easier to find posts within a specific theme or content. Hashtags are actually helpful in organising your Instagram posts, joining a photograph community on Instagram or simply just to generate more engagement.
By using "big" general hashtags such as #instagood, #photooftheday and #vscocam, you'll also get your posts to trend. These three hashtags have over a million of posts and as a result, high amount of engagement. There are also lots of people scrolling through the feeds on these hashtags. If you have a post including one of these three hashtags, you'll get a shot at getting your post to trend or at least appear on these feeds.
Source
Find the best time of the day to post
According to Hootsuite, the best time to post on Instagram is 8pm (Pacific Standard Time), which is the equivalent of 11am in Singapore Standard Time. That is the time when North Americans are ending their workday while Australians and Asians are beginning their workday. They will be active on social media platforms during their commute to and from work, and during lunch hour respectively.
Source
With that, we wish you well in your endeavour of gaining more followers on your Instagram account. You may like to take a look at trending items on Instagram which people have purchased on ezbuy or check out specially curated collections like the Hipstore.
ezbuy.sg is Singapore's largest global shopping platform by page views and number of distribution points.